Enjoy the best exchange rate in the market
Our exchange rate is super competitive and we work hard to keep it that way.
We charge a fixed fee, so no matter whether you're sending RM1,000 or RM10,000, the fee will remain the same! This means that the more you send, the more you save and the more your recipient will get.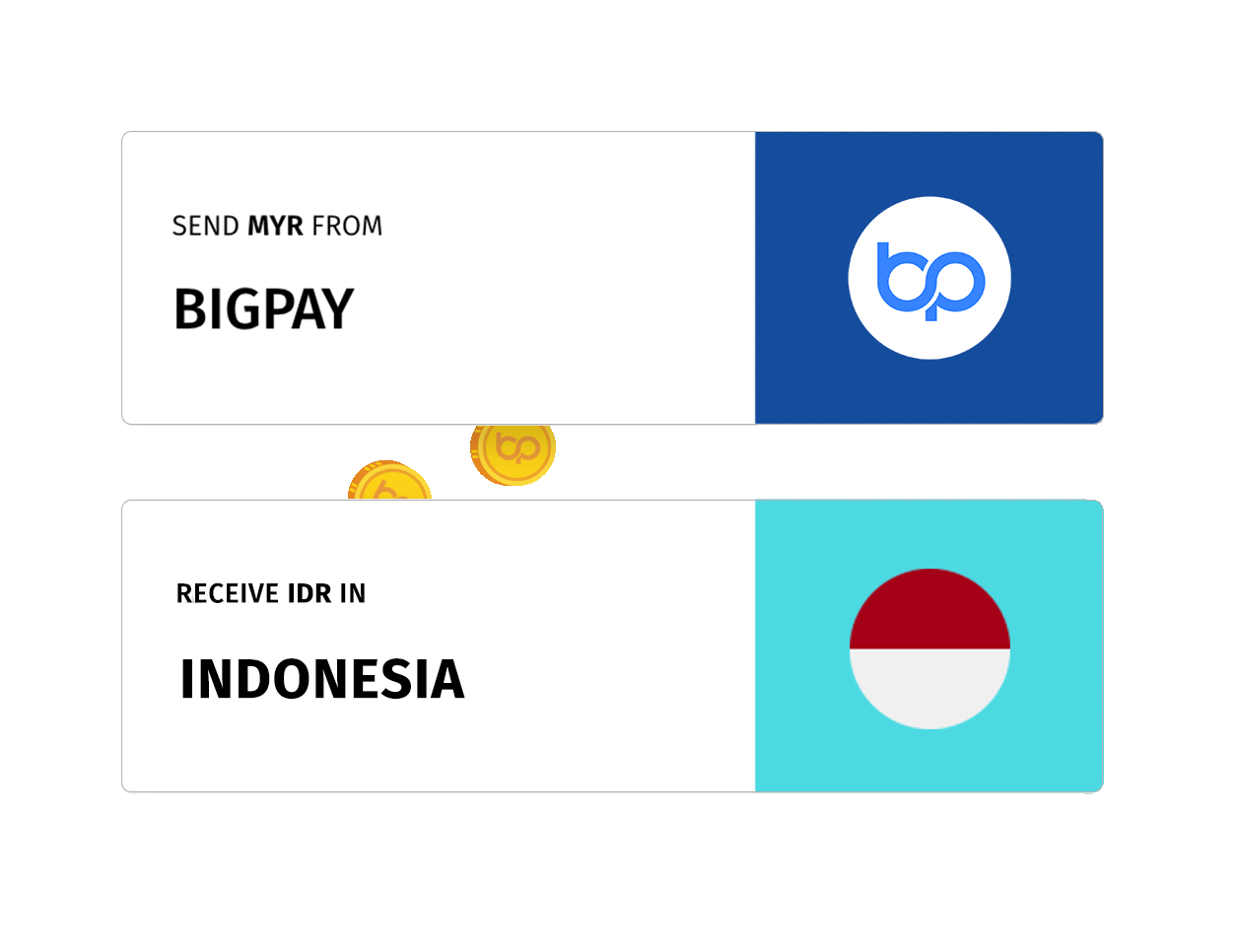 Transfer money with a couple of taps
What if sending money to Indonesia was exactly four taps away?
With BigPay: choose Indonesia as your destination country, key in the recipient's bank details, see exactly how much you're paying, confirm the transfer and… voilà! Exactly four taps.
Watch your transfer happen in real-time
You'll know exactly when your money leaves your BigPay account, what fees you'll pay and when the recipient will get the money - all on one screen!
Hassle-free and with no hidden fees. 😎 Get your free account now.