Enjoy a fair exchange rate
We don't believe in overcharging for money transfers. Enjoy a competitive exchange rate in the market and don't pay a ringgit too much.
We charge a fixed fee, so no matter whether you're sending RM1,000 or RM10,000, the fee will remain the same!
This means that you'll pay less, and your recipient will get more.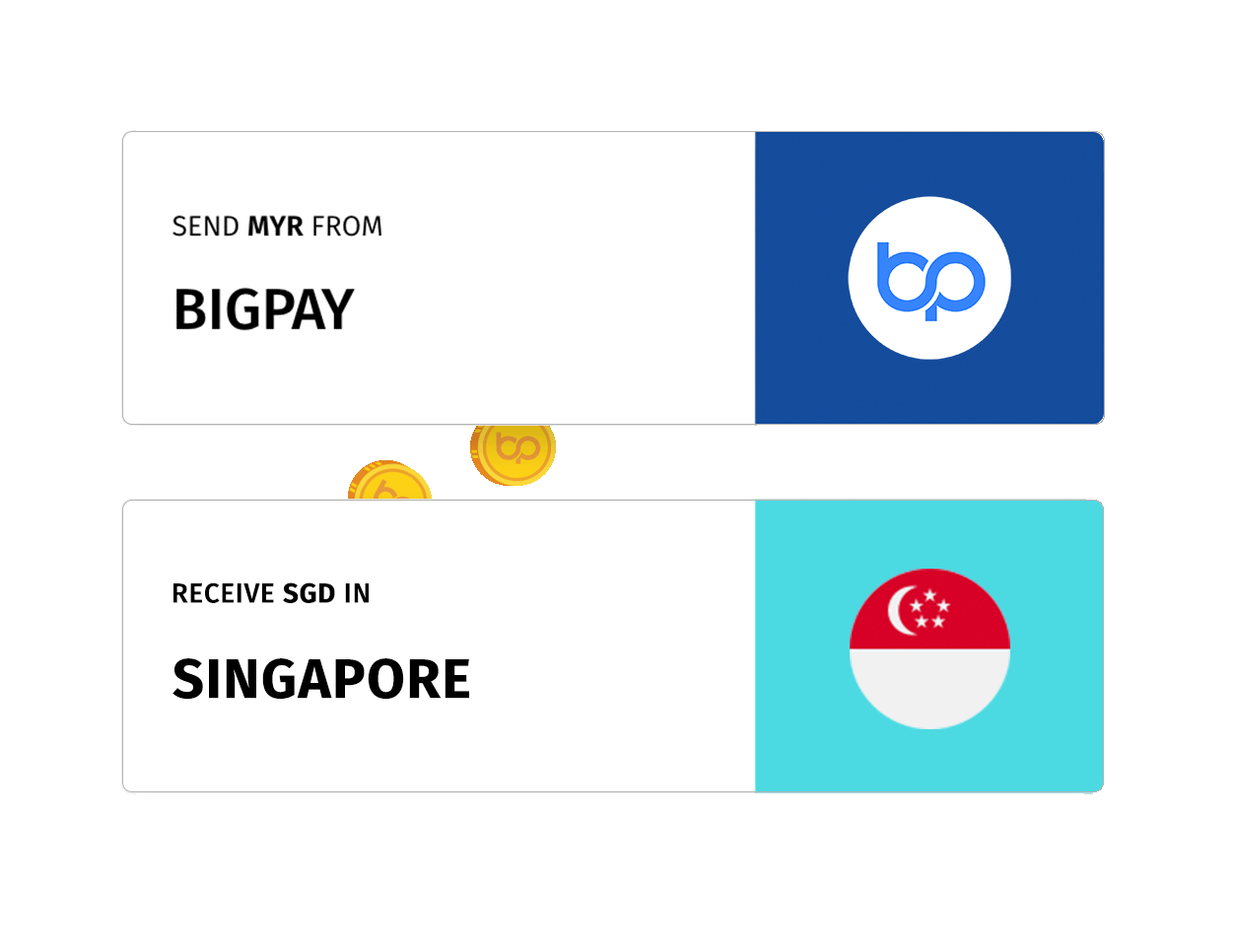 Transfer money from the comfort of your phone
No need to head to the bank or even open up your computer. With BigPay, sending money to Singapore is a few taps away.
Track every step of the process
We believe in full transparency: you'll see exactly when your money leaves your bank account, what fees you'll pay and when the receiver will get your money - all on one screen!
At BigPay, we take transparency to the next level. 😎 Get your free account now.